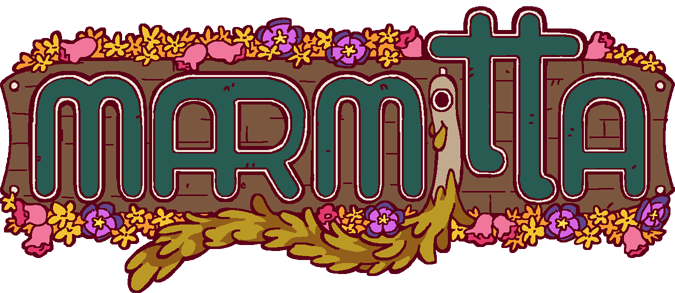 Marmitta
❗️❗️❗️❗️Download the standalone version for a better experience!❗️❗️❗️❗️

🌻 Marmitta is an online multiplayer fishing game, in which 1 to 10 players come together to fish and collect flowers in a short amount of time in order to get the most points at the town's beer cauldron. 🌻
🌷 Single player, and online multiplayer for up to 10 friends.
🐟 Up to 9 unique fish, 4 flowers and bait butterflies to catch.
🦋 With an online leaderboard showing the towns that cooked the best cauldrons.
TIP ABOUT FISHING:
🎣If you can't figure out how fishing works: Pressing leftclick or space repeatedly, keep the fish inside the green area for an amount of time🎣


Follow brainwash gang on twitter to get to know the studio and our game releases.
Comments
Log in with itch.io to leave a comment.
Really really loved the visuals and music, it was simply perfect, gameplay is a bit simple, but makes it much more relaxing. Excelent atmosphere, really enjoyed this art piece.
you know marmitta is an italian word right ?
it's the car muffler
I really like this game! The visuals are AMAZING, and I love the color palette. Adding trees at the front but making them semi-transparent is a really smart move!
Beer, fishing, and giant bacon. Someone in Marmitta is in paradise.
Good job, devs.
I really enjoyed this game. I like the fishing mechanic you chose. It reminds me a lot of how you fish in Stardew Valley. The art style and coloring you chose stood out and was lovely. Keep up the good work!
I had a beautiful multiplayer experience with my friends, give it a try, it's super fun

Now I can fish on the go !